I was hired by Carbon 8 Marketing in Denver, to design and art direct a brand for a marketing automation company called Rainmaker. This company is serious in tone so a minimal look was needed, and an upside down umbrella is used as a symbol to represent the ongoing rain that symbolizes prosperity.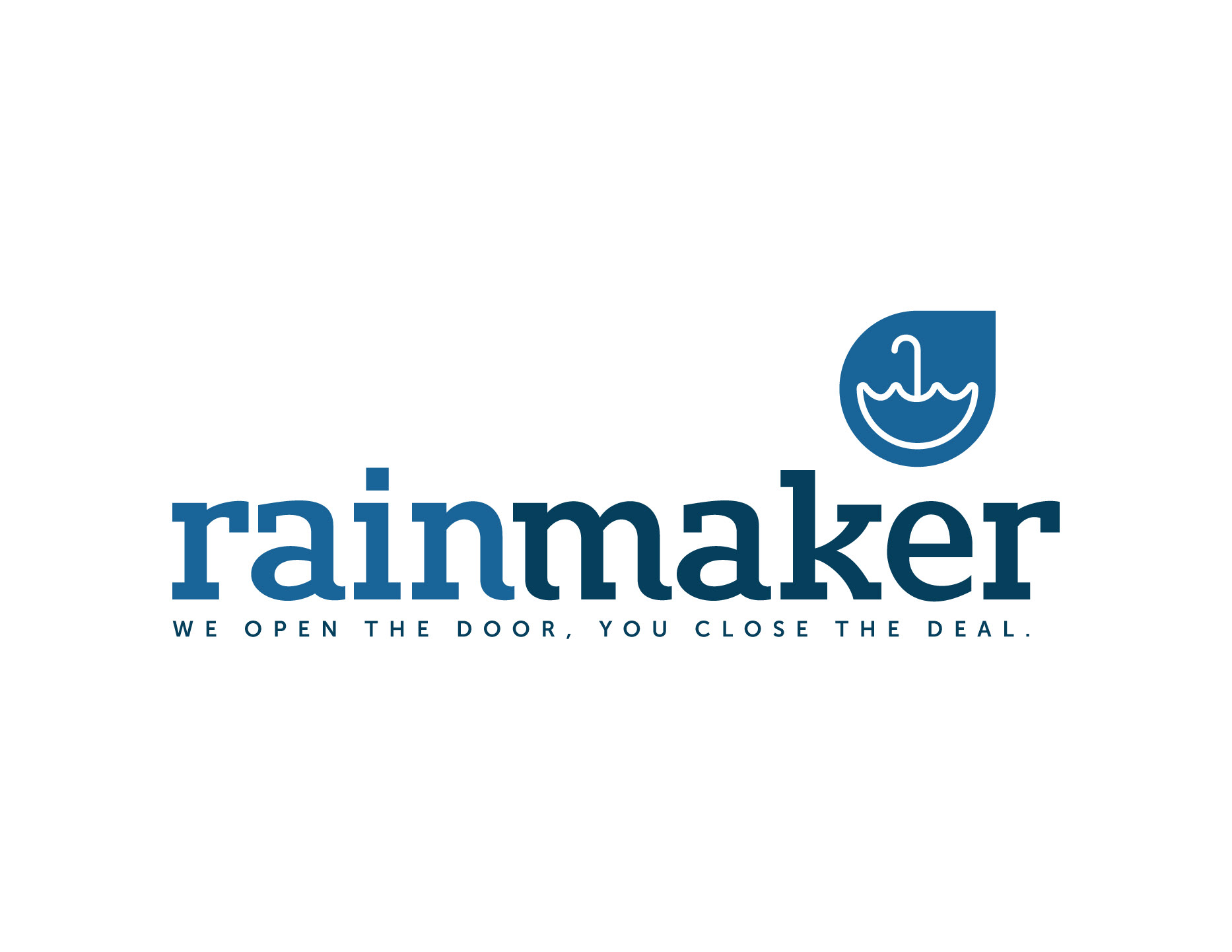 The lettering for the word Rainmaker was custom designed to make the brand unique, using a slab serif font as a reference.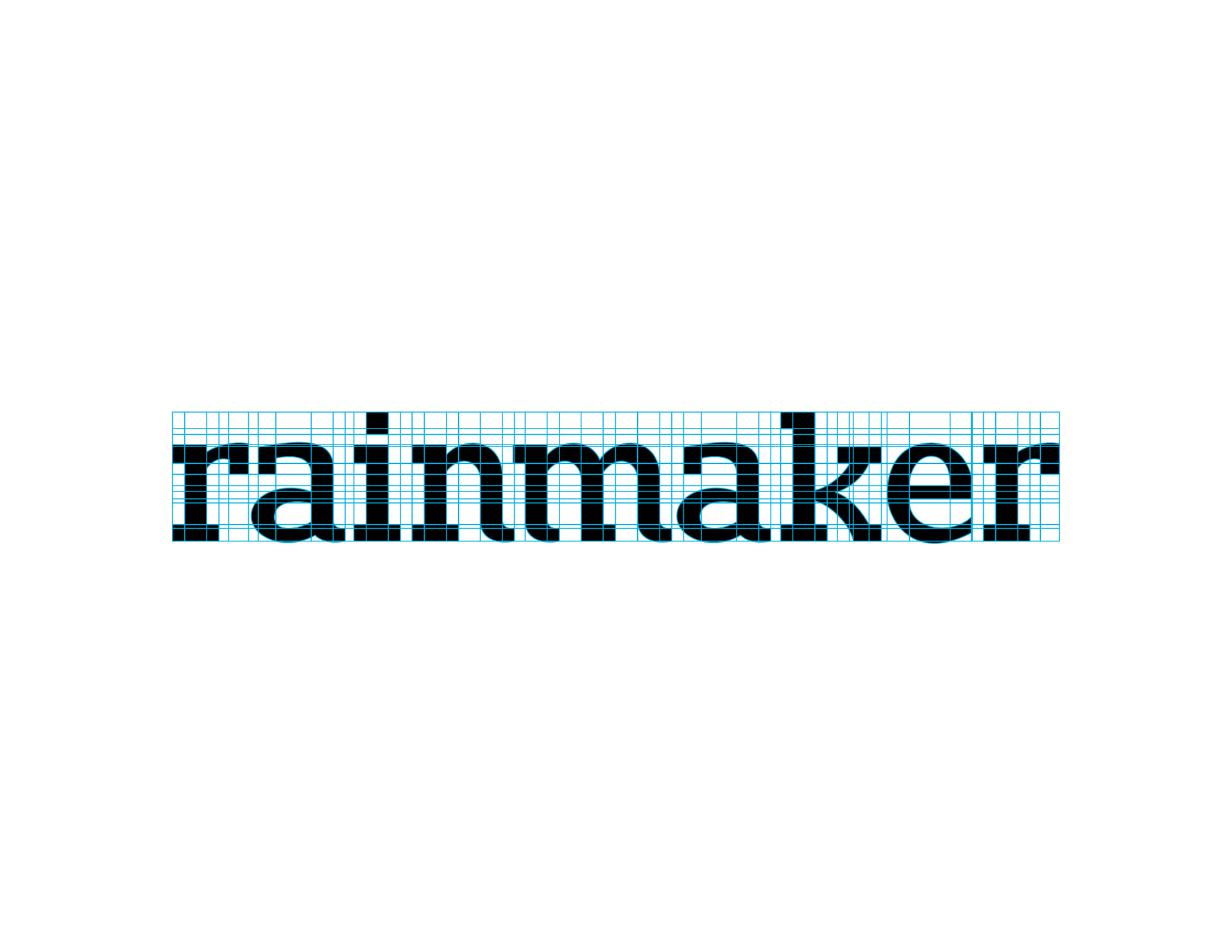 A color palette is used to make the brand consistent using two different blue colors that give the brand a serious feel.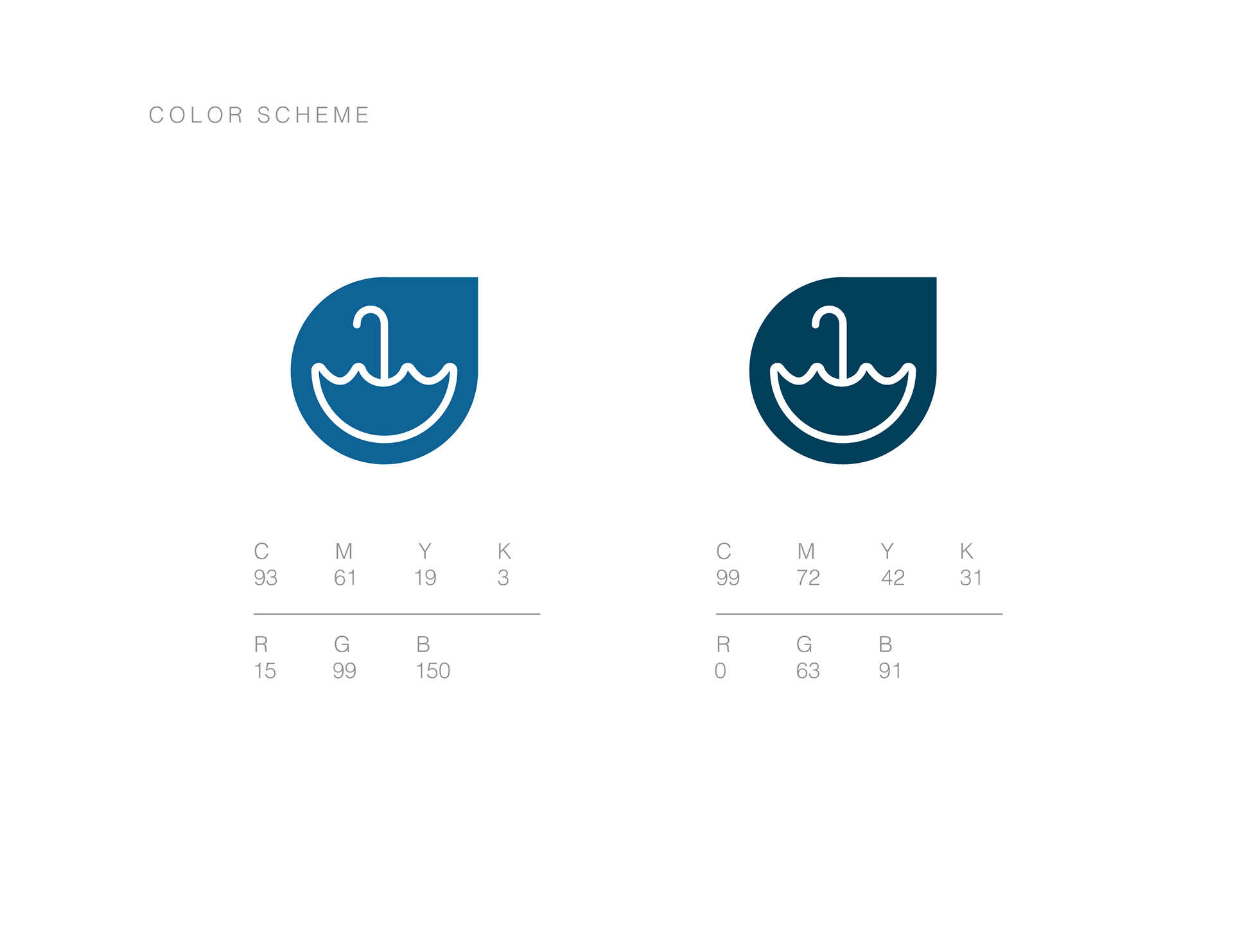 Typefaces were selected for different purposes, and consistency.
A rain pattern is designed in an abstract way to be used as a background texture, making the brand unique with a strong concept that is visually pleasing as well.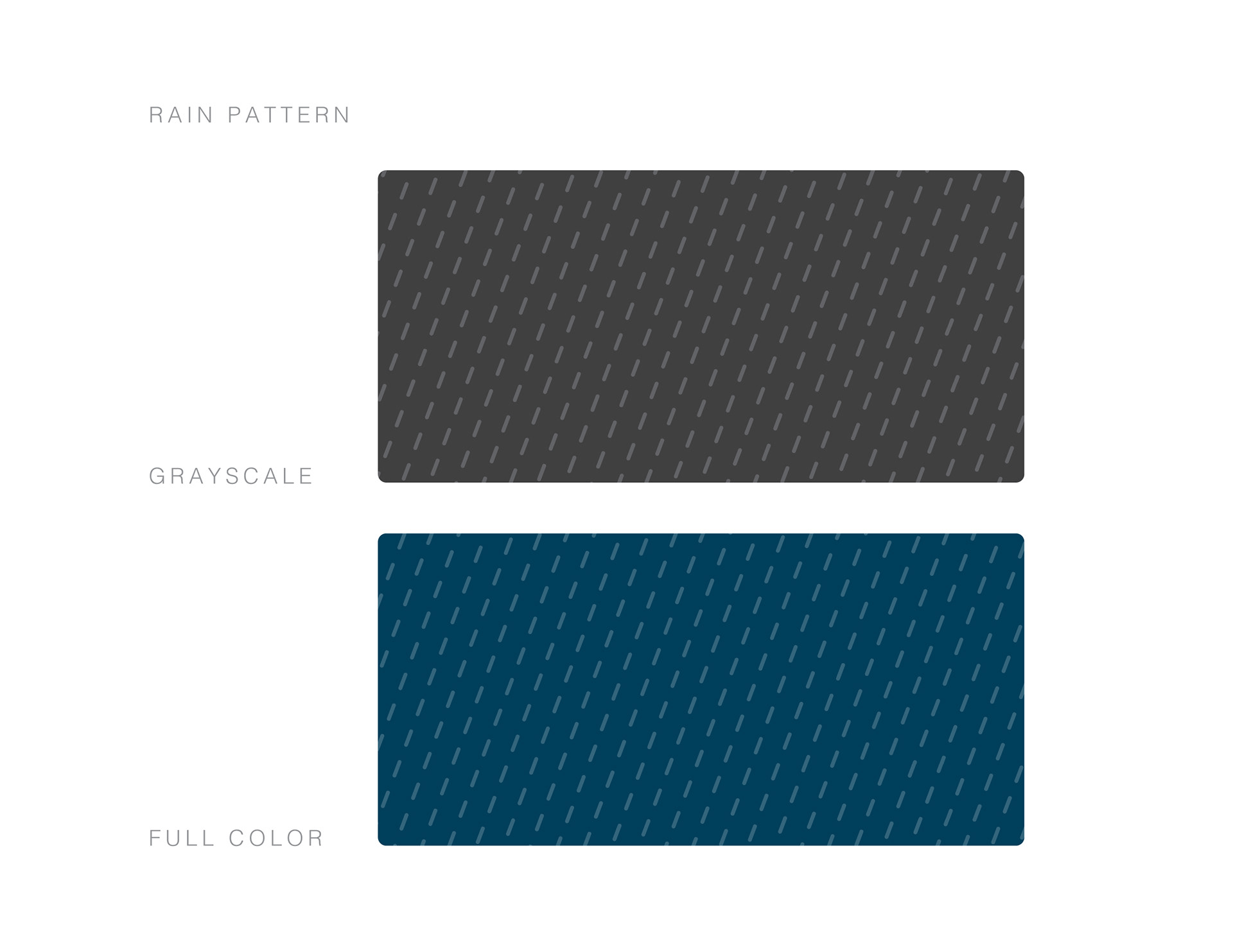 Stock photography is used on collateral pieces, adding the rain pattern and colors that bring good contrast with the logo color palette.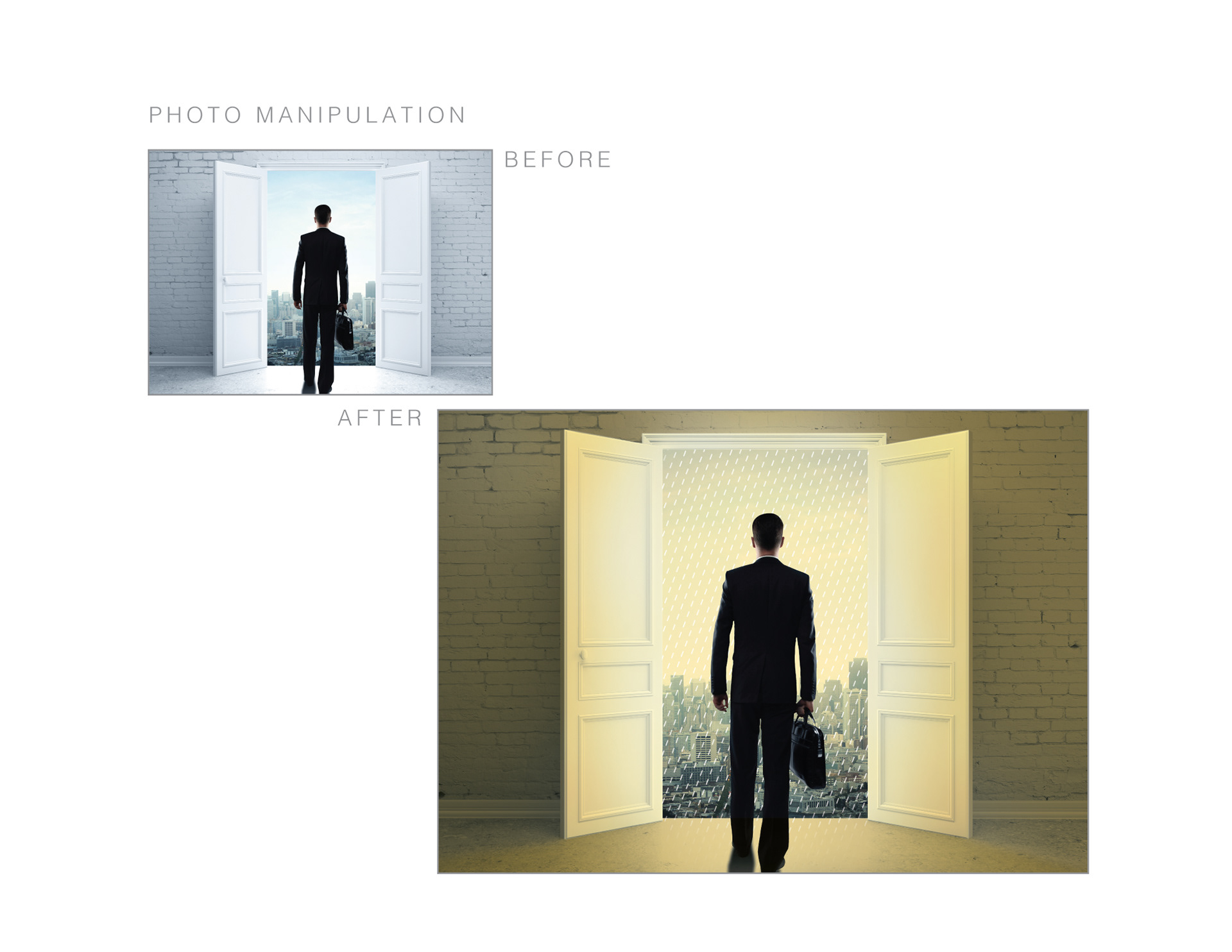 For the Stationary, business cards were designed as a starting point, defining the consistency that needs to be followed on the design process for the rest of the pieces.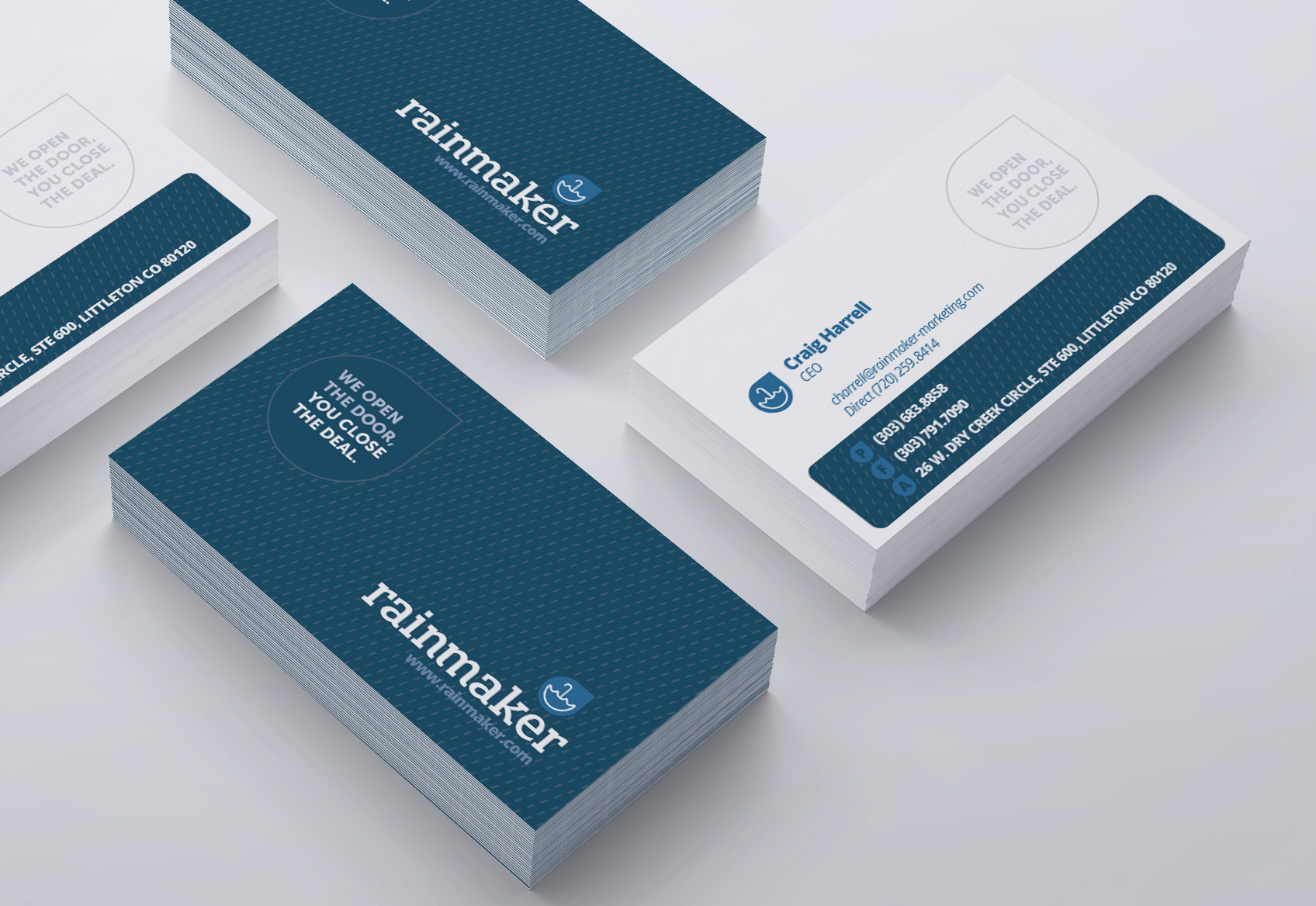 A whole stationary set was designed using the visual elements established.